How to Download Pictures from Google Drive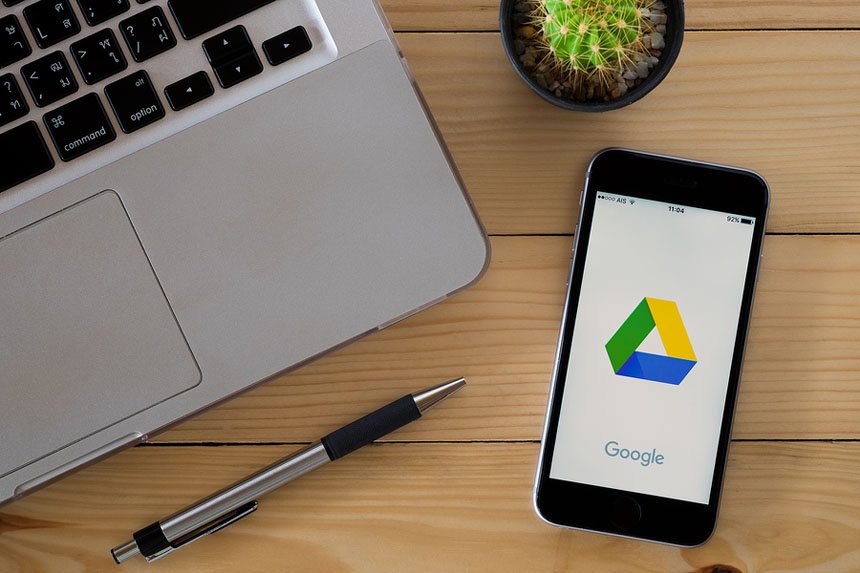 Like Dropbox, Google Drive is a service from Google that allows you to store your data via a cloud storage technique. For beginners, Google offers every user a total of 15GB storage space at no cost. This kind of space can be quite useful for storing documents, photos, audios, and also videos. If you feel this space is insufficient, you can choose to upgrade your space by subscribing to a monthly plan to upscale your space.
Paid subscription
For example, you have an option to purchase 100GB storage space for $1.99 per month or a bigger package at $299.99/month for 30TR space. These figures can change as and when Google deems fit. The point here is to encourage you to save your items in the most secure way. Photos create beautiful memories that need to be safely backed up in order for you not to lose them. You might lose an SD card or hard disk and if you had no backup for your photos or documents, you might lose very crucial and sentimental items.
In addition, Google Drive allows you to transfer the items to other locations and devices. For instance, you can manually transfer photos to your computer or to your phone gallery.  At the moment, you are limited to transfer items that are not more than 2GB from Google drive to your preferred locations.  In case the selected items exceed 2GB, you will see a message prompting you to select fewer files that do not exceed the threshold.
Why Google Drive
There are many different benefits of the Google cloud-based storage system. First, the cost is affordable and the first 15GB is offered freely by Google. Other additional storage spaces are also comparatively affordable. Second, since the system is cloud-based you can give access to your clients or family as they can access your account remotely. Besides, you can access your account from any system as long as there is an internet connection. You simply have to log into your account and view the file uploads. The system also allows you to make downloads from any location. Lastly, Google Drive is as good as other popular office applications that bring real benefits that can be used by individual businessmen and also small businesses.
Downloading Pictures from Google Drive
Google Drive allows users not only to upload pictures but also to download them and transfer them to other devices such as android phones, iPad, or even your laptop. The process of downloading photos involves simple steps and taps. For all devices, you should start by downloading the Google Drive app on your device. Though you may choose to access the drive offline, it is highly recommended that you download the app directly on your device so that you may closely monitor your account. However, if your files are primarily for offline use, you necessarily don't need the app on your phone.
Below are some quick steps to follow if you want to download pictures from Google Drive.
Downloading photos into your phone Gallery
Download the Google Photos app to your device and open it
Click on the photo that you would like to download. Kindly note that Google drive does not allow you to download multiple photos simultaneously, you have to click on the photos one after the other.
Click on the Options Menu and select download, then select the exact location you would like to save your photo. In this case, choose gallery and your picture will appear in your gallery in no time.
Downloading pictures to your iPhone device
Open the 'photo transfer' app on your iDevice and click on the receive option
Then swipe left to reveal the pluggins
Click on the Google Drive button
Tap the select and download option and the google drive folders will pop
Select the photos you desire to download and follow the prompts and save them in your desired location
Repeat the same procedure if you are using an iPad
Downloading photos from Google Drive to your PC  
Type https://drive.google.com on your URL and sign in to access your account. For those who have not signed up, follow the link and go to my drive section. Go to folders and files section and upload your items, you may also choose to sync. Upload files to Google Drive and save them. You can also edit them and format them the way you prefer. You can share your folders and files and name other people as file or folder owners.
Next, to the photos or images, you will see a checkbox, click on it
Right click on the photo you would like to transfer and select the download option. You will receive a prompt asking you to save the file selected (comes as a zip file), click on it and specify the location of the image. The zip file selected will contain the image you selected to download
Click on the download button on the zip file and there you have your picture/s.
Conclusion
There are many cloud services today but there is none like Google Drive, which is simple to use and also securely created to suit your needs. You need to create a free account using the simple sign-up procedure so that you start saving your work on Google drive. Google Drive offers users some free storage space for their files and folders. Nonetheless, if the storage space runs out, you can make a small monthly fee to access a bigger storage.
With the up-scale, you can know save as many audios, videos, documents, and pictures safely without any fear of losing them. Google drive keeps them very safe for you. Additionally, Google makes it easy for parties to transfer files and folders to other locations including PCs or phones. Google Drive could not have come at a better time when the online craze is on the high. Finally, Google Drive is a flexible cloud system that is specifically designed to make life even easier and enjoyable.