How to Repair Damaged SD Card in Android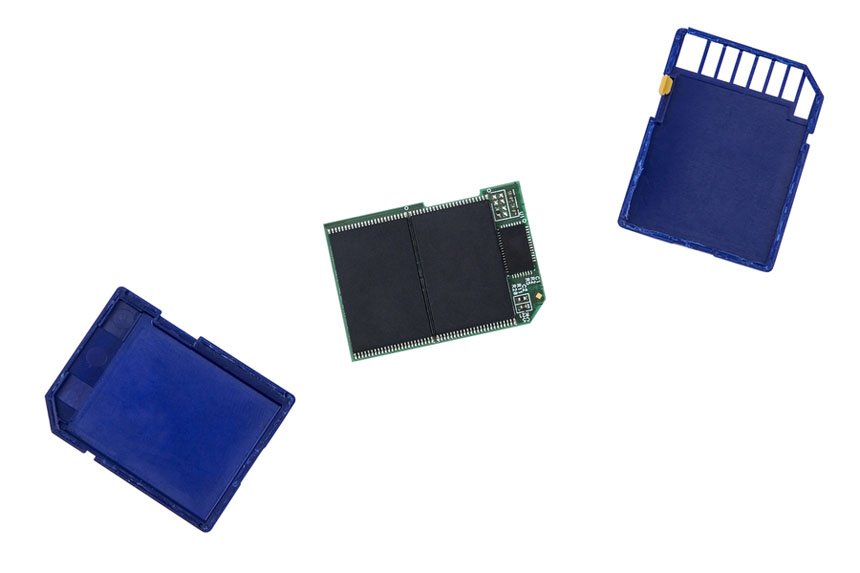 It can be devastating when you are trying to take videos or photos only to get an error message that there is no valid storage or the SD card has damage. The worst scenario is when you are told to reformat your card and fear to lose your favorite videos and photos that were stored on the SD cards. Do not worry though; this article will give you real quick solutions to your damaged or corrupted SD card.
Android devices
When you have an Android phone, you are likely to boost your phone memory by inserting an SD card due to the limitless downloads for both images and videos that you will probably make. In other words, you need an additional device that increases your memory capacity. Consequently, SD cards are popular since they provide a convenient way to store your mobile data. Besides, SD card read-and-write speeds are incredible and may be a true hypothesis that every Android owner has an SD card. Furthermore, an SD card is affordable.
Apart from the benefits that you might enjoy in an SD card, it is also important to highlight that you might encounter some challenges along the way. When the SD card gets damaged, destroyed, or corrupted, you risk losing all stored data including videos, photos, and other data that you might have saved.
Signs of a damaged SD card
Here are some of the signs of a corrupted SD card.
Getting an error message that your memory card is corrupted or SD card damaged
If most of your files, photos, or videos are missing, it means that you have a corrupted SD card
Additionally, when no folder appears when you read your SD card from other devices is a sign of damage. In this case, you get a read-and-write error. The device used might even be a PC but you find no folder when you query the SD card
On the other hand, you might be able to view the files on camera, PC, or any other devices but a 'write-protected' error appears when you try to copy the contents
At this point, the SD card can get damage due to two main ways: physical damage or software error. If your SD card suffers physical damage, it is difficult to fix it. Nonetheless, if it is a software issue, you can get that fixed in some simple ways, as outlined below.
Solution 1
If your SD is not reading on your Android device, try to connect to another device and see if the problem recurs.  From there, you can safely diagnose whether the problem is rooted in your device. Sometimes, it might be a simple case of an incompatible SD with your Android device. Solve other cases by cleaning the metal area around the card with either water or alcohol and inserting the card when the slot is dry and this will fix your problem instantly.
Solution 2
Connect the damaged SD card to a card reader in a system, if there is no new drive letter assigned to it, the SD card is not being read. In other instances, the reader is assigned to a drive letter, however, you might still get a message prompting you to insert the disk into drive E; this means your card is not being read. To resolve the problem, a new drive letter needs to be assigned through the operating system settings.
Solution 3
Insert the damaged card into a card reader and connect it to a system. Search for the card reader through the Windows taskbar and note the drive letter assigned to your affected SD. Click on the start menu and search for ''cmd". Right-click the ''cmd'' and then go to the ''run as administrator'. A command window will open after that type "chkdsk" followed by the corresponding drive letter, followed by a colon, then /f and you press enter. All possible errors in your card will be discovered here and your corrupted card is fixed at this point. All you do is to follow the prompts and lastly check if you have recovered your lost files and data
Solution 4
If you right click on properties in the drive letter section and an empty space appears, it means that your directory might be deleted or erased. In this case, you will use another option such as the Sandisk inbuilt solution option. The option requires that you use RescuePro Deluxe and RescuePro that can be downloaded online. Download a demo version before you purchase it, this way you can know how it works prior to buying it. After you have recovered your data, you can format your SD and use it again.
Solution 5
If your card can read files but you can't save them, it is in write protected mode. Try unlocking the switch and modify or save the files on the SD. If the problem persists, then you may have lost your data or your card has become inaccessible. You can store all files and copy to another device and format your card so that you can access it. Alternatively, you need a disk diagnostic tool to solve the problem such as SD Recovery software. Choosing the right diagnostic tool will enable you to access your SD card, and to recover lost or deleted data or files.
Conclusion
A damaged SD card can be fixed and you will consequently recover your files that you think you may have lost. In case you have physically damaged your SD, unfortunately, you may not be able to recover your lost files. Nonetheless, if there the damage is due to software issues, it you can solve them amicably. More importantly, the above quick solutions will go a long way to solving your problems with your corrupted SD. If you do not handle the problem correctly, you risk losing your files permanently. In other words, you should know how to fix your SD card in case of software damages.